THE COLLECTIVES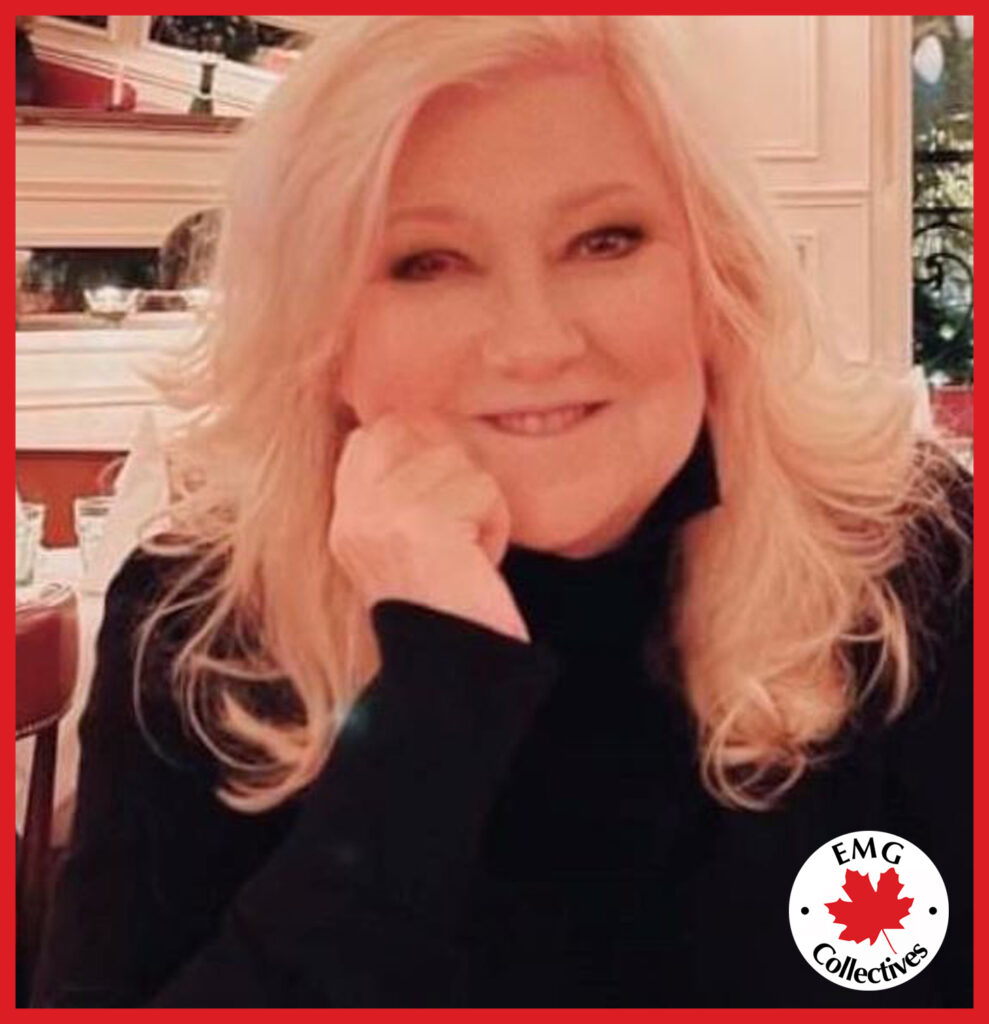 Sandy Graham
Strategist, Entrepreneur, Journalist, Editor, Choreographer, Radio Host, Event Producer.

Sandy Graham has perhaps had one of the most diverse and interesting careers in the Canadian Music Industry. She is currently the Owner and Editor-In-Chief of both Cashbox Canada and Record World International, magazines, along with being the Founder and Program Director for Cashbox Radio.

With over 45 years in the Creative Arts, Sandy Graham has been involved various aspects of the entertainment industry, and is a true trailblazer as well as a supporter of music and artists. Sandy holds the position of being the 3rd female Music Director in Canada, earning a reputation breaking artists such as Shawn Phillips, Heart, Daryl Hall & John Oates, Ian Matthews, Jesse Colin Young amongst others. She was also one of the first women to be hired by a major label, holding the position of Eastern Promotions Manager for RCA Records in Montreal, Quebec which resulted in working and touring with the aforementioned Daryl Hall & John Oates, KC & the Sunshine Band, Natalie Cole, Tower of Power. For touring and management she has worked with the likes of Andy Kim, Chubby Checker, Tommy James and the Shondells, Gowan of Styx, John McDermott, Gerry & the Pacemakers, Terry Sylvester/The Hollies, Bobby Curtola, April Wine to name a few.

Sandy Graham has owned various music venues in her career, including the Legendary Horseshoe Tavern and Route 66 and produced shows for The Tall Ships, Starlight Foundation, Toronto Blue Jays Baseball Club, Variety Village, Earth Day 2021 with Tom Jackson. Also a certified choreographer, Sandy worked with Atlantis Films as a dance instructor and choreographer (Robocop, Almost Grown, Maniac Mansions-SCTV, David Chase/Sopranos, Joe Flaherty) and continues to teach dance to this day.

Currently Sandy Graham tours globally on panels in various countries, focusing on awareness of equality, ageism, mentoring and mental health. Still active in the management part of her career, her most recent move is to be the driving force behind EMG Collectives, working with a global network to focus on promoting and providing mentoring and guidance to legendary and indie artists.

"I am so humbled to now embark on yet another musical journey, this time working with such a team of experts to create EMG Collectives, where we feel this is the team that make make the dream happen."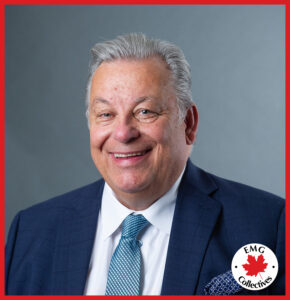 Lennart Kleine
Lennart Kleine is an accomplished professional with extensive experience in managing overall operations and resources of company, as well as directing and coordinating operational activities at highest level of management. Demonstrated background in negotiating win-win sustainable deals to cultivate and supports long term business relationships.

Proficient in developing high-quality business strategies, leading/motivating subordinates, and devising improvements/solutions for problems. Instrumental in directing and coordinating to organization's financial/budget activities to increase efficiency, as well as analyzing overall company operations.

Expert in leading cross-functional teams, coordinating with diverse stakeholders, and complying with regulatory policies/ guidelines. Multilingual communicator with exceptional leadership, problem-solving, people management, multitasking, hard-working, and relationship-building skills.

"Although I am new to the music industry part of business, my actual love of music goes back decades growing up in Sweden and playing in bands. I look forward to developing the business plans moving forward and to be with the incredible expertise of the EMG Collectives."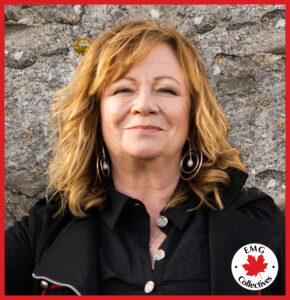 Malin Osth
Malin Osth has been involved in the music industry for decades, both as a performer and most recently as a co-founder and producer of Lilla By Festivalen, a hybrid family festival now heading into its 4th year.

Malin has performed and toured as an artist since she was 18 years old and has never stopped performing since then In 2012 the band Bara Jonson and Free was formed together with the amazing Jonas Tancred. BjF has since released three full length albums, of which two are vinyl LPs. Bara Jonson and Free is now an international touring duo with their own music genre, Crockpop, and was nominated as best emerging artist in Toronto during Indie Week 2019, they showcased at the legendary MIDEM, performed on the Uline Warehouse stage at Summerfest and made headlines with their initial leap into Canadian territory Newfoundland. They were selected as INES talent 2020 and 2021. Malin was instrumental in making the Building Bridges TO a reality, forming a allegiance with her Canadian colleagues.

In 2021, Malin and Jonas from Bara Jonson and Free, started the music festival 'Lilla By Festivalen' in their home village of Rinkaby, Sweden. Already in 2022 it had grown into a hybrid festival; somewhere between festival and showcase. In 2023 they are also adding 'Kristianstad Music Days' showcase to their event production claim, as well as creating the Kanada Barn on site for Lilla By Festivalen, further more promoting the Canada Sweden connection. In addition, BjF created their own augmented reality app for vinyl enhancement, developed by BjFGO! This unique app is now ready to be developed for other artists and industry outlets.

Malin has an extensive background and experience in logistics, planning, and artist development, as well as creative project input combined with what she offers as an EMG Collectives.

"Being an artist myself, I understand the complexity of how it feels to be creative and the need to be with a team to make this happen. I am honored to be one of the major parties in the EMG Collectives, and look forward to assisting in making dreams into reality."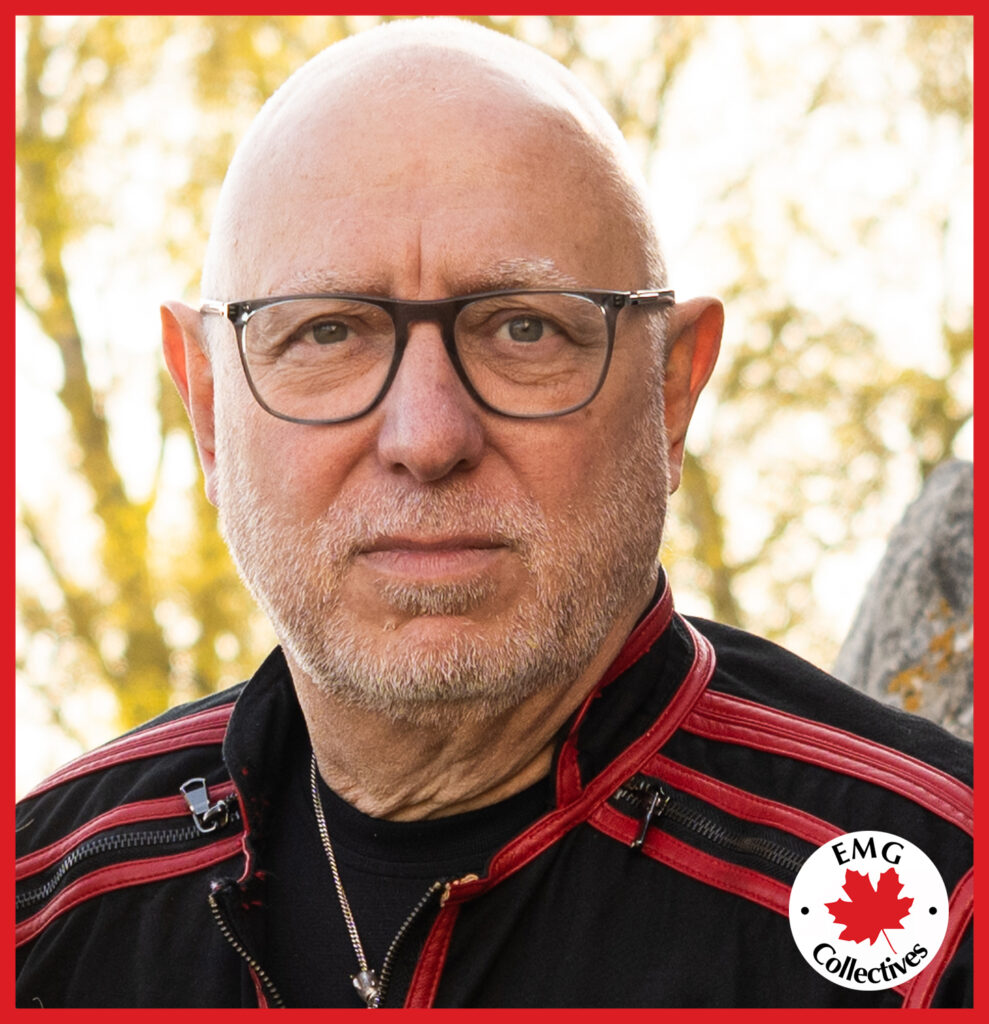 Jonas Tancred
Jonas Tancred started his music career in the early 80's as a singer/guitarist/songwriter, continuing to pursue his musical career today.
While honing his craft, Jonas worked in various corporate capacities, gaining experience as sales/advertising account manager, and a business recruiter for his own company. This experience gave him business knowledge to pursue his own music industry career and that background has helped him to move forward to develop further skills that have made him a valuable asset to EMG Collectives.

2007 Jonas accidentally stumbled into the online virtual world of Second Life and live streaming music over the internet which led to him being signed to a New York record company.
This came to play a major part of the 2011 HBO documentary 'When Strangers Click' featuring him and his Second Life alter ego, Bara Jonson, being nominated for an Emmy-award. The same year he released his first album 'Lost in America Somewhere'.

Bara Jonson and Free is now an international touring duo with their own music genre, Crockpop, and was nominated as best emerging artist in Toronto during Indie Week 2019, they performed at the legendary MIDEM, Summerfest and made headlines with their initial leap into Canadian territory Newfoundland. They were selected as INES talent 2020 and 2021.

Jonas was instrumental in making the Building Bridges TO a reality, forming an allegiance with his Canadian colleagues.

In 2021, Malin and Jonas from Bara Jonson and Free, started the music festival 'Lilla By Festivalen' in their home village of Rinkaby, Sweden. Already in 2022 it had grown into a hybrid festival; somewhere between festival and showcase. In 2023 they are also adding 'Kristianstad Music Days' showcase to their event production claim, as well as creating the Kanada Barn on site for Lilla By Festivalen, further more promoting the Canada -Sweden connection. In addition, BjF created their own augmented reality app for vinyl enhancement, developed by BjFGO! This unique app is now ready to be developed for other artists and industry outlets.

The decades of experience in his diversified career have given Jonas an uncanny understanding of what an artist needs to develop their branding,
concepts as well as their careers.

"Having worn many hats in the music industry I truly have the insight and compassion about the challenges an artist faces daily. Now being able to join
forces with the experienced professionals in the EMG Collectives, I am looking forward to seeking out ways to develop a strong team that can offer
a path to success."
Cussy Nicodemo
President and Founder of Dance Plant Records/Les Disque Dance Plant Inc./Cussy Music Publishing.
Cussy Nicodemo is foremost an artist himself (Fussy Cussy) but he is also an author/composer/arranger and Producer of many songs in the Dance Plant repertoire. Cussy has also been teaching music for the past 20 years for Commission Scholaire de la Point de I'lle (Adult education).

He has received accreditation from Dallas Songwriters Association in 1992, Received 2 Gold records with Aquarius & K-Tel for "La Vita" and "Disco Kings".Between 1970-1980 he was televised on "Jeunesse d'Aujoud'hui", "Feel like Dancing", "Telethon of Stars", Much Music, Musique Plus, Dance Party USA, and toured for 3 months at El Festival in Puerto Rico, The Montreal Forum with Santana, El Mocombo and many more. Cussy (Fussy Cussy) has also opened for "The Village People", "Santana" and "Mahogany Rush". Cussy is also is a member of MCPS, SOCAN and ASCAP. He speaks English, (Quebec) French and Italian.

Currently, Cussy devotes his time to developing new talent, a legacy music catalogue, and in recent years, he has joined his associates on the road globally to spread his knowledge and expertise on an global level.

"It's an honour to work with the greatest and most experienced minds from the music industry, gathering from around the world joining to help artists to move forward in their career."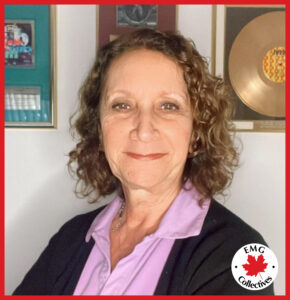 Sossie Khatcherian
Sossie Khatcherian (CEO Dance Plant Records Inc.) is a modest music industry professional with hands on experience in various sectors. Her morning routine commences managing the day-to-day operations of the business, until one of her artists' calls with a new song. She then jumps into overdrive to liaise with the numerous distributors across the globe.

Driven by a desire to master the complete 360 process of the music industry, she's produced and edited music videos, collaborated with publishers on a global level, arranged recording, producing and publishing contracts with numerous artists, and booked the various venues for the videos. She's negotiated contracts, worth well over six figures, with the major labels (Sony, Warner & Universal) to acquire the best deal for all stakeholders.

Sossie is a proficient networker that can be found interacting with key players at music conventions (Midem, Music Biz, Mondo NYC, CMW etc.). And on that odd moment when she isn't on the phone, she's busy marketing her artists on Spotify, iTunes and other digital mediums.

Her recent addition to the skill sets she possesses has been to join her colleagues on the road globally to share her knowledge and develop the ongoing network of EMG Collectives.

"I believe it is incredibly important to be transparent with artists about their craft and being part of EMG allows me to do just that in further development of the team and our combined expertise."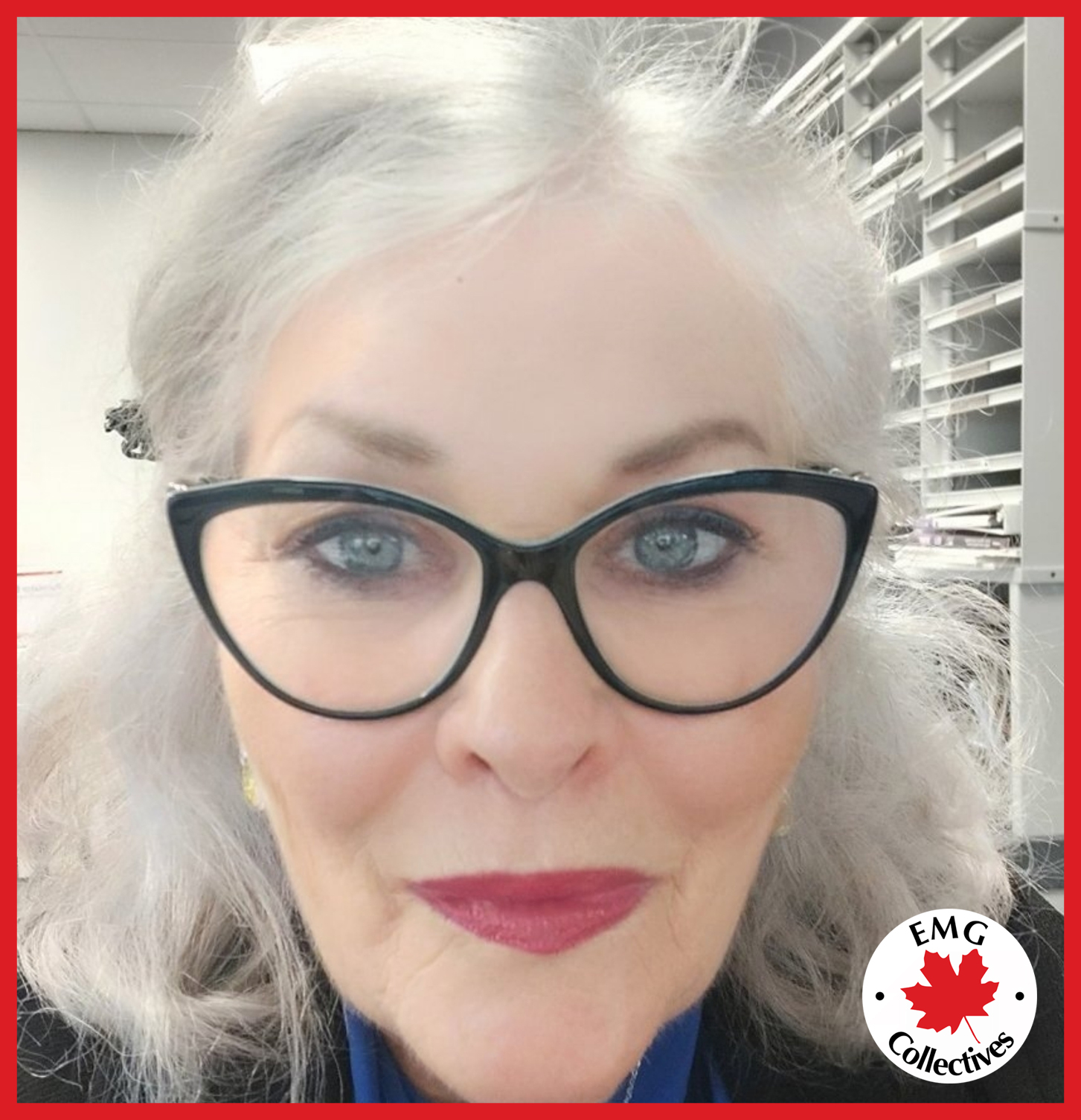 Lisa Hartt
With a career that encompasses decades of performing and touring success as a recording artist, as well as a corporate logistics background, Lisa Hartt brings her experience of trouble shooting, project planning and executive direction to contribute to the EMG Collectives team. Also bringing her professional background of working with mental health and wellness, Lisa can consult on being able to maneuver the complicated world of being an artist as well as participating in the music business side to achieve success. Lisa brings her own personal experience and history to guide artists through the sometimes stressful side of the creative arts.

"My background is as an artist for over 60 years. However, I have a parallel working world on the corporate side for over 30 years. It is this unique positioning that makes it incredibly exciting to work with the other members of the talented and knowledgeable team at EMG Collectives."
One-On-One / Artist Coaching
Road Ready
Management Coaching
PR Strategies
"This initiative has unprecedented reach across all media and mediums, breaking through the barriers to ensure your needs are seen and heard."
..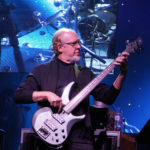 Norbert Putnam I have been involved in Canadian music with the likes of Gordon Lightfoot, Ian and Sylvia and Buffy Sainte Marie among others, and with Entertainment Music Group (EMG) and now with the EMG Collectives. The collective has a European connection where I also have strong ties having produced records and performed there.
It takes a team. Stronger together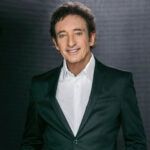 While the world goes hungry for beauty and inspiration, what better purpose than to nurture the artists who give us music. Sandy and her team really care about this, and that's why I'm proud to be a part of EMG Collectives.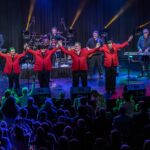 Sandy Graham has been working with Pauly and the Greaseballs/Goodfellas from the very start and we are now excited to start the new chapter of being represented by EMG Collectives. After over 3 decades, we are still touring extensively, and being part of a global network is a wonderful place for us to be.
Pauly and the Goodfellas (aka Da Boys!)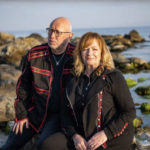 We have been working with these guys for years now! With lots of hard work and timely communication, they made sure they delivered the best to us. Highly recommended!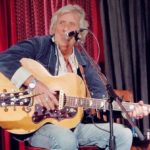 As an artist, I realized early on the importance of a team. For the past decade, plus I've been part of the entertainment music group team. Having that team around me has allowed me to concentrate on the creative part of my career by giving them full reign on the business and marketing end of my career. Because of Entertainment Music Group (Canada) I have benefited by achieving a high profile in Europe, as well as Canada and United States. I am now proud to be part EMG Collectives and look forward to continuing as an artist and also giving back as a mentor. Stronger Together!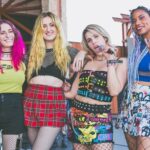 We are so glad to have found EMG Collectives through our Label Dance Plant Records Inc. They have been guiding us in so many ways and they know how to help an artist. Being on the road is not always easy but with the Collectives, it's so much easier. Our label attended Future Echoes in Sweden and it resulted in so many goals we hadn't thought of achieving yet! We were invited in 2023 for the Spike Festival on the VIP Opening night showcase and got the chance to meet Boyan Pinter. We've enjoyed every second of it. We also met David Silbaugh and with the help of our label we had the chance to play at the largest outdoor festival in North America – Summerfest!! With Dance Plant and the Collectives, It's like they know what an artist needs and provides tips and experiences! We've learned so much and we will continue to grow our dreams with our label and EMG.
I was struggling as an artist until I joined the Collective. Now, the feelings of isolation have been replaced with collaboration, support, structure and a sense of accomplishment. This was the missing piece! I'm now on target to achieve all that I've ever dreamed of. I'm beyond grateful to have found my tribe.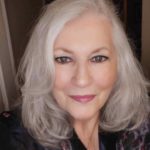 As a legacy artist with many years on the road and in the studio, it is so important to work with a team of like-minded individuals who all bring their own particular brand of expertise and creativity to the Collective. We are definitely stronger together, and I look forward to mentoring and paying it forward with EMG Collectives on behalf of the new stars of the future.